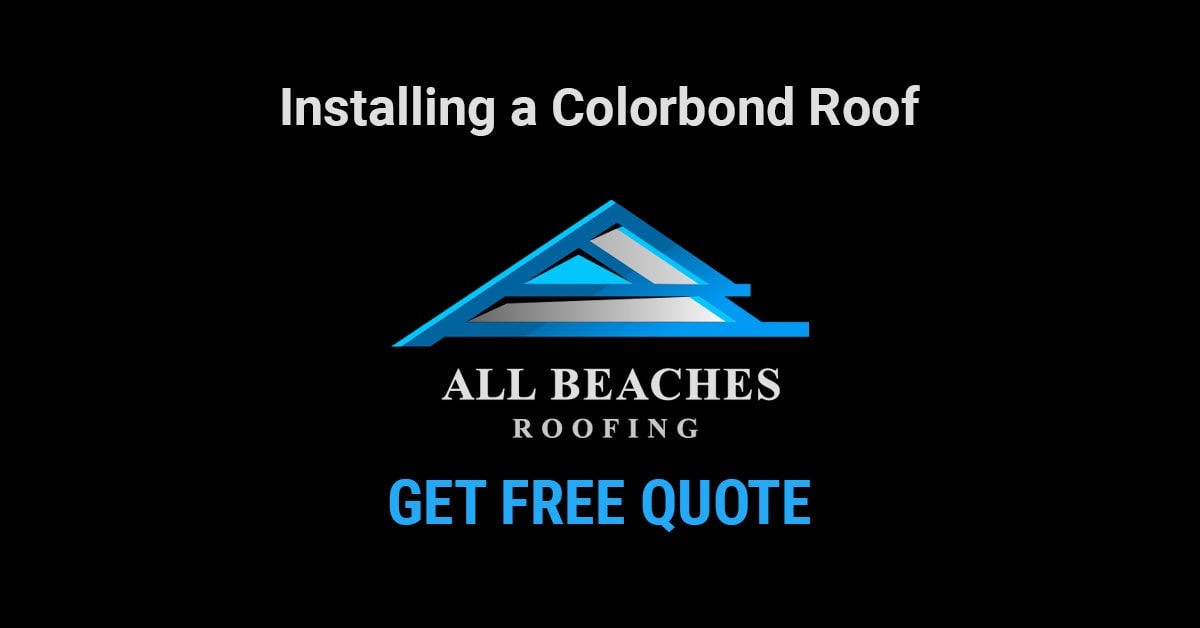 Basic Steps for Installing a Colorbond Roof
A Colorbond roof may not look any different from a traditional shingle or metal roof, but it isn't. The galvanized steel provides a variety of protections for your roof, which include insulation and condensation. Before you install this roof, review basic information about its properties and advantages.

The Purpose of Colorbond Roofing
This type of roof is made of pre-painted steel or galvanized iron (PPGI) that has more strength, durability and versatility than traditional steel. The steel surface is coated with a zinc that has strong corrosion resistance and a lifespan of several decades. Colorbond is available in a wide range of colors. The look is modern and streamlined with enhancements for the gutter.
Insulation is an additional benefit that keeps the home warm or cool at the right moment. It also controls the noise levels from outside. Not every Colorbond roof is insulated, but one that is will save you thousands on the costs of energy bills. Also read Colorbond roofing costs in 2019.
A Colorbond roof is incompatible with certain materials, such as copper, lead and acidic substances. Galvanic corrosion occurs and causes damage to the metallic surface.
Steps for Installing a Colorbond Roof
Plan on installing the protective features first, including the gutter and underlays. A Colorbond roof breaks down quickly like every other type that's not properly protected.
Choose the right fasteners to make the attachments. Different types of fasteners are recommended for different grades of zinc-coated steel. For instance, carbon black fillers are not recommended for use with that particular steel.
Install sarking, made of felt or reflective foil, to protect the top layer. It works to insulate heat and resist condensation. Roof sarking is a vapour permeable, a membrane fitted during the metal roofing installation. Sarking is designed to prevent the moisture and dust entering the home from outside.
Work with one sheet of Colorbond roofing material at a time. Have each one measured correctly and marked before being fitted into place. When the installation is finished, clean any swarf off the surface.
Since you're working a good distance from the ground, find a partner to work with to avoid falls and injuries. If that's not possible, hire a local professional. Always identify hazards to protect yourself from serious injury while working on the roof.
It's necessary to install your Colorbond roof according to industry standards. You want one that is installed correctly and durable enough to survive all types of weather conditions. The only way to get the strongest, longest lasting roof installation is to consult a professional. See our website to obtain a Colorbond roofing quote based on your budget and design needs. Work with our professionals to create your ideal home renovation design and home building projects in Sydney.
Find the Right Colorbond Roofing Contractor in Sydney
If you are thinking about replacing or restoring your roof, ask a professional Colorbon roof installer to find out the costs of installation first. By working with a professional roof installer in Sydney like us, you can ensure top quality and service. Contact us today for free roofing inspection and we will determine the best options for your home.