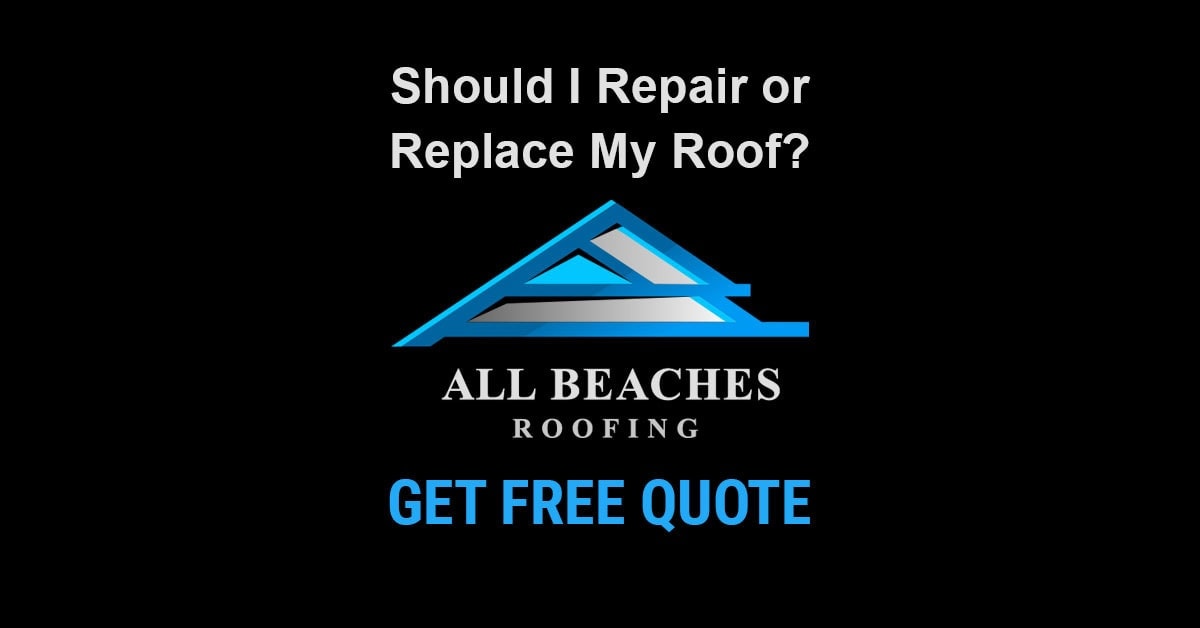 Make an educated decision about the roof damage of your home and commercial building
This is a fair question that many homeowners asks themselves. The answer depends on a host of factors, like the extent of your roof damage, its age, available budget.
But let's clarify first what could be the reason for making just repairs and what could ask for a full replacement of the roof.
Request roofing inspections: Sydney Northern Beaches Roofing Services.
We would classify roof damage in two categories: minor and major.
Minor Roof Damage
We say that there is minor damage for example, when it's limited to small areas (an isolated leak, a gap in the insulation, etc.), minor holes, missing shingles, a defected drainpipe or gutter. All these problems can be easily fixed. However, when evaluating a problem as minor, make sure that you have inspected the entire area around the damage, to be sure that it's not extended underneath where it can't be easily seen.
Major Roof Damage
Major damage is when a hurricane tore off half of your roof (or all of it!), or when a tree or a pole fell on your roof, or leaks are present everywhere and not just here and there, or the structural wood is about to give way.
The extent of the roof damage isn't the only criterion to use when deciding if you should replace the roof or just repair it. Other important factors are the age of the roof and, last but not least, the budget you have available.
Do you have a leaking roof? Contact the Sydney roof experts at All Beaches Roofing today. We service emergency roof repairs, installation and restoration as a trusted roofing contractors for all major suburbs in Sydney and Northern Beaches.

In some cases replacing roof is more cost effective.
Roofs are meant to last for decades, so you should probably know if your roof has reached its past sell date. If so-called minor damages keep occurring and you just keep fixing it more frequently than normal, it could be a sign that it needs to be completely replaced. An old roof that needs to go is simply showing, both on the exterior and on the interior. In this case, a complete replacement might prove to be more cost effective than spending money with never ending repairs.
Budget availability is sometimes the deal-breaker factor when taking this decision. Replacing the entire roof is not cheap. But extensive repairs might not be that far either. If the difference is minor or reasonably low, consider replacing the roof. If the difference is significant, go with the repairs and just plan for the replacement in the years to come. When thinking about roof replacement, it's worth remembering that the new roof is meant to last for a long time. A new roof is an investment on your house that will surely increase its value, and provide to you and your family the comfort you deserve in your home.
To understand the true condition of your roof, we strongly recommend that you ask the opinion of a professional. And, if you want, another one for a second opinion. A professional knows where to look and is even able to have an opinion by just looking at the roof from outside. For example, a sagging roof doesn't need to be analysed much, it just needs to be replaced urgently. A roofing professional might recommend repairs instead of replacement. Obvious signs of damage are moisture marks, chipped shingles and interior leaks. Either of them can cause extensive damage if left unrepaired.
In any case, our roof professionals in Sydney are here to help you with both honest advice and high quality roof work, so do not hesitate to contact us today. Schedule a free roofing inspection and consultation by filling out the form on our website.