Metal Roofing Repairs in Northern Beaches Sydney
Fixing a Metal Roof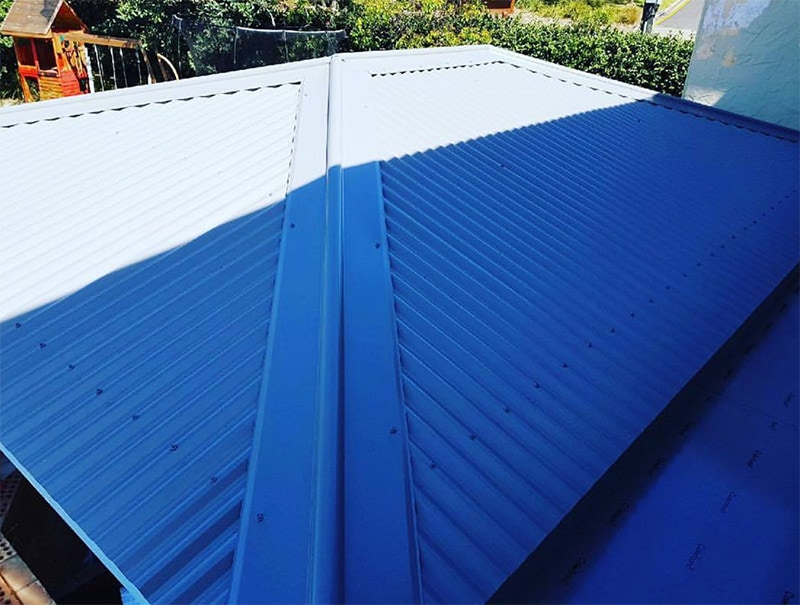 When it comes to fixing a metal roof in Sydney, you should understand several things. Sometimes it can be very simple while at other times extremely difficult. Other times a metal roof repair job can be successful while at other times it can prove to be a big mess.
Many of the metal roofing repairs done are temporary jobs. When starting a roof repair job, you will need to first identify the source of the leak and what is causing it. At times, finding the cause of the leak can take more time than the actual job of repairing it. In most cases whenever a contractor is unsure of whether they have really found the cause of a leak they actually haven't. This then means that whatever work they do will be a waste of time. Call All Beaches Roofing today for free inspection on your roofing problems.
Find the real cause of roof leak.
To find the real cause of a leak on a metal roof is very important when one is repairing a roof. This is not to say that the actual proper repair work is not important. It is.
Many times, the non-standard metal roofing repairs such as using silicone or waterproofing is not good. This is especially so if done on metal roofs. When you use these repair methods, you might end up making the problem worse or even creating new ones.
The common sealants can help in metal roof repairs. However, any good roof repairman will make extra effort to ensure that they have actually fixed the existing problem once and for all. This is why it is important to get someone like us who knows what roofing repairing is all about.

The other thing to consider is the cost of doing the job. A new roof will generally be more expensive that repairing it. But it never hurts to get the quotes for the two. You might be surprised to find that replacing a roof if better than repairing it. In addition a new metal roof can prove to be more cost effective in the long run.
Roof Renovation Sydney
Are you building a new home in Northern Beaches Sydney or in surrounding regions? If you are looking for a reliable roof specialist in Sydney, call All Beaches Roofing on 0447 524 724 for a free inspection and a quote. Building your dream home or renovating an old one? Make sure you choose the right partner for one-stop roofing solution.