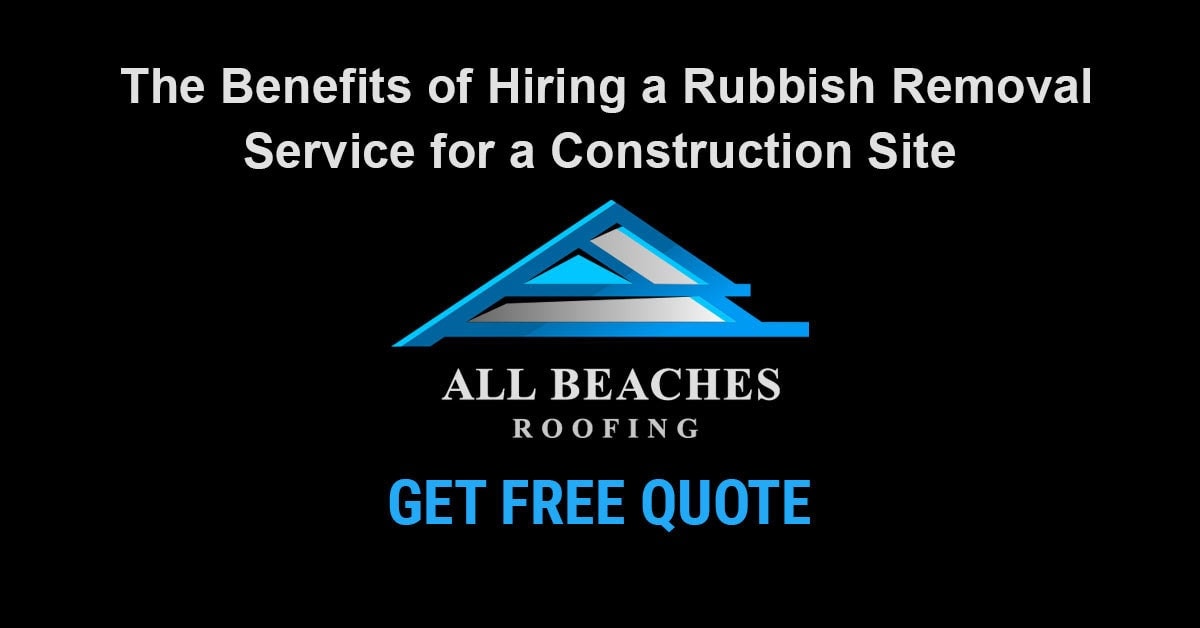 Construction sites are dangerous. Many of the workers are operating powerful equipment. They are also required to climb to great heights, which can be life threatening if a mistake happens. Construction sites are often packed with soil, mud, dry wall, plastic, and many other types of waste. That's why many companies hire us as a professional construction rubbish removal service in Sydney to ensure that the environment is safe for everyone. With that being said, here are several reasons why it is important to get rid of waste around a building site.
Cleaning Up Enhances The Appearance Of The Site
The construction industry has many hazardous and unorganized sites. Workers face several potential risks. By cleaning the site, companies can reduce the amount of safety risks that workers face.

Cleaning Up Helps Workers Quickly Identify Items
Keep in mind that there are multiple types of waste at a building site. Building materials include things like plaster, bricks, cement, and nails. You'll find dredging materials, such as rubble, flocks, and tree stumps. There will also be completely hazardous wastes, such as paint thinners, aerosol cans, and asbestos. Many of the wastes found at the site can be recycled and reused. Try to separate the recyclables from other types of waste. By recycling, companies can improve their image, as well as help the environment.
Improve Productivity
Research has shown that removing rubbish from a building site improves work efficiency. Having a clean work site helps improve the morale of every worker. Employees with a high morale are likely going to be very productive. If unnecessary debris is floating around, that could prevent workers from completing tasks. At a clean site, the workers are only responsible for completing their tasks, which improves productivity in the long run.
A More Efficient Workday
Building projects are time consuming. The area can get messy very quickly due to lots of workers, equipment, and tools in the area. Hiring a professional rubbish removal company will make it easier for everyone to move around the site, which makes the workday go by in a timely manner.
It's Ethical
With so many different companies available for people to choose from, companies should attempt to stand out from their peers. One way that companies can improve their reputation as ethical and professional is by having a clean and professional business. If companies have a site that is consistently clean, their work will be in demand.
Hire us for your construction rubbish removal work in Sydney
Hiring a rubbish removal service for a building site has multiple benefits. Builders will stay in compliance will all of the local laws and regulations by keeping the construction zone clean. Trustworthy rubbish removal service company will provide a efficient and friendly approach for your construction business. If you have a pile of construction waste to remove, make sure to find the company with the right equipment to keep your environment safe and provide comprehensive construction site clean ups in Sydney. Learn more about our rubbish removal service by clicking this link.