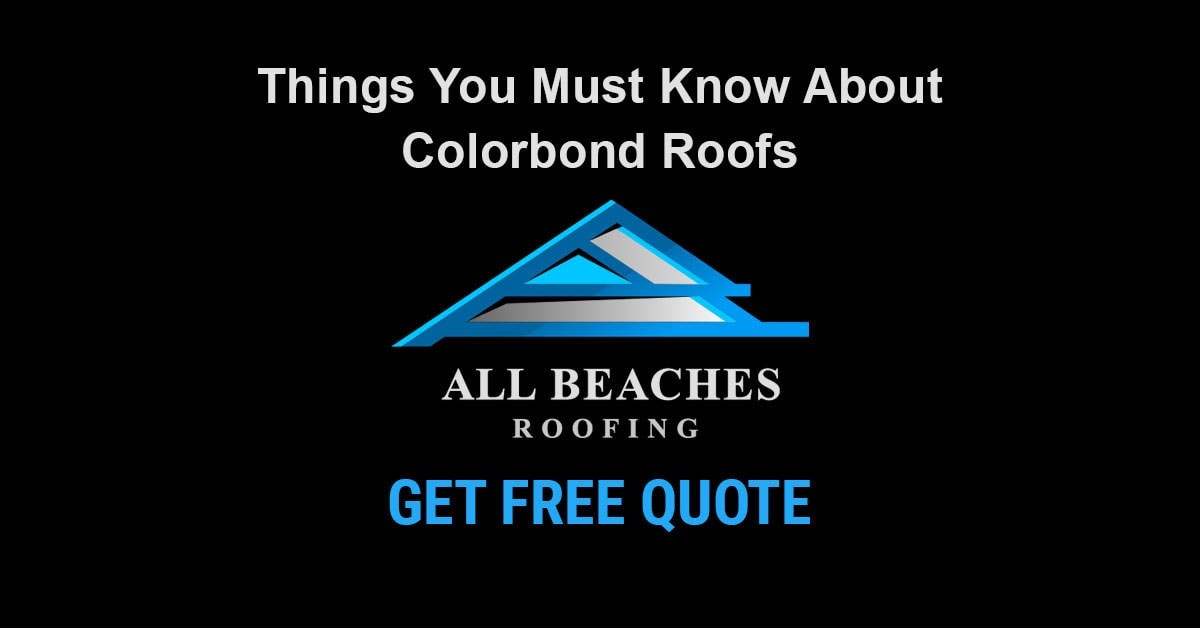 So, what is Colorbond? What are the benefits you'll enjoy using this roofing material for your building? These questions and more are what will be answered in this article.
Colorbond Roofing Material
Colorbond is a roofing material made of coated Zincalume steel. As a result of the ever-changing market demand for a roofing material that is better, Colorbond was created. It is a roof material that offers variants of colours and long lasting durability. Colorbond roof has even been exceeding the expectations of builders as well as homeowners.
If you are looking to upgrade your property with roof made from Colorbond steel, make sure that genuine Colorbond product is used for installation. Contact us today to get the right information on replacing your roofs in Sydney.

So, if you're looking to build or just renovate your home, consider using Colorbond. It's one of the best and most efficient roofs to install. If you actually want a lightweight roof that's incredibly strong, and, at the same time, well-designed so that it makes your house really attractive, it is just the right option.
It's built with a stylish design. There are 22 different colors you can choose from and they all perfectly blend in with other colors too.
It is highly durable and withstand any whether condition. It has a structure that is sturdy; it can endure severe wind, despite the fact that it has an unusually light weight compared to the tiles. Colorbond is highly resistant to termite infestation and doesn't combust like other roofing materials.
When to Choose Colorbond Roofing
If you are looking to restructure your home or office and don't want to spend extravagantly, choose Colorbond. You can have a great roof and still keep your money in pocket. It is relatively cheap and doesn't require money-sucking maintenance every now and then.
Colorbond is waterproof. Pretty strange right? Yes, it actually is. It doesn't hold water like the tiles. It has a coating that allows rain water to easily run off from it.
This roofing material is also eco-friendly so it can be easily recycled. Even better than tiles! It has even been described as one of the building products that are easily reusable. It is also easily transportable and does not pose any environmental threat whatsoever. It's just really amazing!
Another interesting fact about this material is that it holds a corrosion resistance that lasts for years. It is stylish and looks very attractive. At the same time, it doesn't leak, crack, peel or even chip a long time after the initial installation.
Lastly, it also has a really efficient roof insulation that is designed to properly regulate the temperature in your home it is a roof for all times and climes, whether winter or summertime, expect to have a relatively moderate and steady temperature every time.
Meets Australian Standards
Installing Colorbond roofs that are made from Zincalume steel gives you the assurance that your home is made to meet the relevant Australian Standards. We recommend Colorbond Roofs for its durability and long-lasting solution. All Beaches Roofing is Colorbond roof specialists in Sydney, using only the highest quality genuine Colorbond products that is suited for Australian conditions.